IT TAKES A TEAM
workING together for success
I have been involved in building websites for over 20 years. I still love the ever-evolving process. I have worked with many of the same clients for 15+ years. They continue to work with me because they know my goal is to make everything about the world of websites as simple for them as possible. Plus they know they can count on me to take care of them whenever they have a question or issue.
My preferred platform for building websites is WordPress. I work with a phenomenal designer and multiple developers that help with key aspects of the process from build to launch. Every step of the way I am there for you managing the project. Making sure it stays on time and on budget.
Professional
Your website should put your company's best foot forward. I will work with you and my team to make that happen.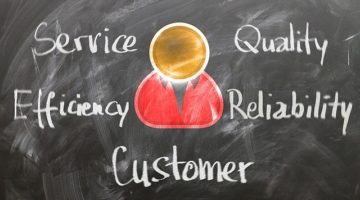 reliable
I am available to help via meetings, phone, and email. I can almost always work around your time constraints.
Results
My goal is for you to be happy with my work. The end result should be something we can all be proud to show off!
The first time I met Nancy to discuss a new website, I knew I was in good hands. It's been a solid working relationship from the start. That has been well over ten years ago, and she is now helping us build a second website. Over the years, she has proven to be honest, helpful, and fiercely loyal (and the people that work with her follow that lead). There is no doubt that she puts her clients first, which means a lot as a business owner. I don't have to wonder if she has our best interests in mind; I know she does.
Robert Inskeep
Yarbrough Bros. Towing
As a technically-challenged person, it was a pleasure working with Nancy to design and build my business website. She made it fun! As we worked together, Nancy added her knowledge and imagination to the site. She made the process easy to navigate, even for a person like me! I have worked with Nancy for over 17 years. She is reliable, professional, and just a great person! There is no doubt in my mind that I made the right choice when I chose her to design and help manage my site.
Nancy Blatt
Doggie Bags West
I have worked with Nancy for the past ten years. She knows her stuff, and even though she is super smart, she never talks down to me. She can explain things in language anyone can understand, which is so helpful. She is a great collaborator, taking feedback and suggestions in stride during the web development process. Nancy is an engaging, down to earth person who is a delight to work with!
Jamie Hogan
Airport Health Club
I have had the pleasure of working with Nancy for many years on a variety of projects. She is always very responsive and available to help. She often goes above and beyond expectations to make sure we get the answers or solutions needed to keep our business moving forward. I can recommend her services without hesitation.
David Sherman
Montecito Heights
We've been working with Nancy for over four years now. She is always on top of everything. Organized, knowledgeable, and patient with us, not-so-techy people. My company and I enjoy working with her because she always provides us with great resources–her experience shows.
Liliana Valdez
Mi Ranchito
I have worked with Nancy for over eight years, and together we have designed two websites. Nancy is one of the best PMs I have ever worked with! She does such a fantastic job, and the quality of her work is excellent! She is very quick to respond, patient, and very detail-oriented! Any website issue I have, I go to Nancy, and if she cannot fix the problem, she will find someone that will help me. I would recommend Nancy to anyone that needs help with website design!
Robin Ferguson
The Spa Works